Seasonally inspired, designer's choice, next-day flower delivery in Stratford.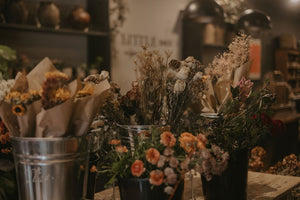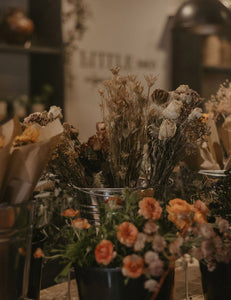 STRATFORD FLORIST
Welcome to The Little Shed
The Little Shed Flower Co. is an exceptional full service florist located in the heart of downtown Stratford, Ontario. With a moody and luxurious aesthetic, we create seasonally inspired and elevated floral works with the most beautiful local, imported and ethically foraged botanical products available. Gorgeous and grounded hand-tied bouquets, alluring floral arrangements, timeless and provocative events and an impeccably curated, European influenced brick and mortar shop. We also offer in town fresh floral delivery, and a wonderful selection of seasonally inspired floral design workshops.
TAKE A LOOK
Browse Portfolio
Browse our gallery of past floral designs. Effortlessly executed stylish events with Mother Nature in mind. Textural and artful hand held bouquets, whimsical, wild and organic large scale floral installations, charming and delicate personal flowers and abundant, impactful floral works.
VIEW ALL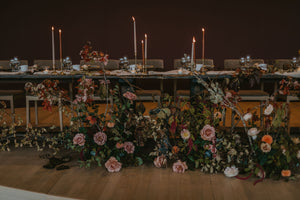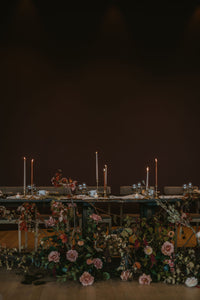 SMALL BATCH GOODS
Shop Our Signature Products
Find beautifully crafted and thoughtfully sourced products in our downtown Stratford, ON shop.  Floral and botanically inspired bath and body care, woodland influenced cocktail accoutrements, functional and stylish leather goods, delectable artisan made floral chocolate and luxurious, hand poured seasonal candles.
SHOP ALL
SHOP LITTLE SHED
Housewares & Decor
Browse an impeccably curated collection of European antiques, locally made pottery, floral and botanical framed art and distinctive seed collections. Find yourself among fresh and dried flowers, unique houseplants, stoneware pots, lovely glass vessels, gardening tools, and a library of useful and approachable botanical books. 
Shop collection
LET'S CONNECT
Event Consultation
We welcome you to our cozy studio and design space for event consultation. Discuss your floral dreams with our lead floral designer, and receive seasoned, professional and creative direction when booking your event with us. You can expect enthusiastic conversation surrounding texture, style, movement, colour theory, proportion, dimension and seasonality.
INQUIRE NOW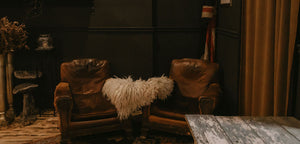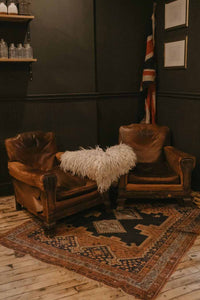 "
Sarah was absolutely amazing! Her team handled everything and turned our wedding venue into something out of a movie. We couldn't have been happier with her and we would highly recommend her to anyone in need of a florist!

"
"
Sarah's ethically sourced, seasoned & "a good amount of homegrown" flowers are The Little shed's canvas, and believe me, to see Sarah's works of art, from pictures to person are all equally lovely experiences, though very different when you can see, smell & feel the piece all if it at once (I highly recommend this experience).

"
"
Sarah's experienced, professional, friendly and creative; we really trusted her vision as her passion for her work is very apparent. The flower arrangements she created were spectacular, greatly exceeding our expectations and those of our guests, and made our special day even more memorable. Her full service operations really gave us peace of mind on our wedding day and we were so pleased with the efficiency of her and her team.

"
"The Little Shed Flower Company is simply wonderful. One of the prettiest, coolest shops ever.
The whole package….. beautiful, amazingly-sourced products, the perfect selection of need / want items, and the best vibe and space! All this designed, owned, and cared for by the grooviest, most talented gal - Sarah. I dare you to go in and not to fall in love with the beauty and energy!"
"
Such a beautiful, cute and amazing little gem in Stratford. Wonderful owner and customer service. Great selection of flowers and more. The dried flowers and advise of flowers I got were brilliant. Sarah's designs for events are especially impressive.

"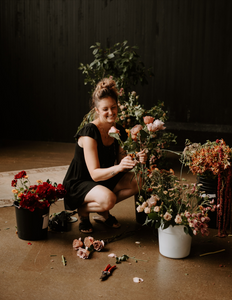 CUP OF TEA?
About Us
Established in 2016, from humble beginnings, lead floral designer, Sarah Sylvester has designed and provided bold, non-traditional and effortlessly beautiful floral designs from day one. A love of luxury, attention to detail and a deep and intense appreciation for the seasons drive our moody and eco-conscious design style. Sarah's work has been featured in prestigious publications such as Today's Bride, WedLuxe, Style Me Pretty and Dancing with Her.
MORE ABOUT SARAH